We have reduced prices especially for you
New
prices
We've reduced the prices of our products to reach a broader market and make them more accessible to buyers.
The cost of aluminum cladding starts at $70 AUD per square meter!
25 year paint warranty on our material!
Get in touch with our manager to calculate the cost and quantity of cladding required for your project.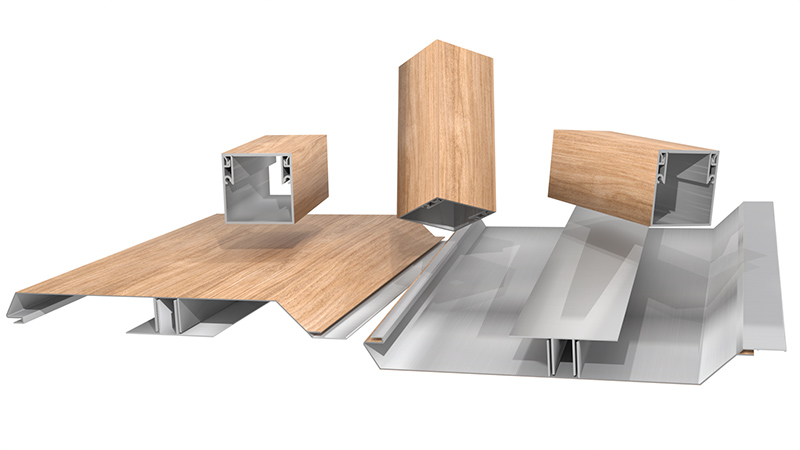 What products do we offer to our clients?
Aluminium

cladding
Aluminium

screens
Aluminium

wall panels
Aluminium

wood look
Aluminium

battens
Aluminium

timber look cladding
Alfresco

cladding
Cladding

wood look
Cladding

soffits
Commercial

battens system
Commercial

cladding
Composite

cladding
Decorative

battens
Decorative

screens
Decorative

woodlook
Decorative

house screen
External

cladding
Exterior

metal wall panels
External

wall panels
Internal

battens
Internal

cladding
Internal

decorative cladding
Metal

cladding
Outside

cladding for houses
Residential

cladding system
Wood

grain aluminium
Wood

effect wall panels
Wood

grain aluminium
Woodgrain

cladding
Wood

look aluminium slats
We can also perform the
installation of our products

according to your project requirements
Aluminium Wood Look Grain, Cladding Battens, Timber Look Aluminium
About us
Developed in 2014, our AEZCLADD panels initially came about from our desire to preserve the natural habitat of Australia's endangered wildlife. It's estimated that every year somewhere between 3.5 billion to 7 billion trees are cut down for profit by loggers and manufacturers, and it was from this fact that WOODonALI was born! We have made it our passion over the past 7 years to develop an affordable and aesthetic product that withstands the test of time.
About our product
Our durable, powder-coated aluminium panels achieve a natural-looking wood effect over time. Choose from over 70 different shades for an affordable and long-lasting alternative to wood that doesn't sacrifice on style. With WOODonALI, sublimated wood-effect aluminium cladding is no longer reserved only for high-end builds, our lower cost makes this type of product available to all budgets.
Our products
Technical specifications of our Cladding and Battens
Learn more
Some facts


about us

We complete your wood grain aluminium, wood look cladding, aluminium wood cladding & wood look battens projects from start to finish. Quotation, supply, installation.
Why us?
Our
benefits
WOODonALI ensures that wood look product provided to you is low maintenance. We do our best to ensure that you can spend less time worrying about maintenance and more time focused on the things you love.
WOODonALI wood look products offer longevity and the maintenance is effortless.
Durable (NO warp, rot or twist)
Scratch / Stain / Chip Resistance
UV Protected
Fire safe
Moisture Resistant
Termites & Ant Proof
Easy Care & Maintenance
Eco-friendly
Stylish
Australian Made
We offer
three options

to our clients:

Easy purchase

You can purchase from us Long length aluminium extrusions and Other wood grain aluminium finished products. All material has matching wood grain aluminium fixings and end caps.

Tailored approach

We focus on customised designs. If you already have a preferred aluminium supplier that you work with or found a product which you would like to complete in wood grain aluminium finish..

Full project completion

We complete your wood grain aluminium, wood look cladding, aluminium wood cladding & wood look battens projects from start to finish. Quotation, supply, installation.
Ask a manager a question
Calculate the cost